Illuminate virtually every corner of your outdoor oasis with vibrant color. These versatile lights deliver expertly coordinated, spectacular color to pools, spas, and other backyard features.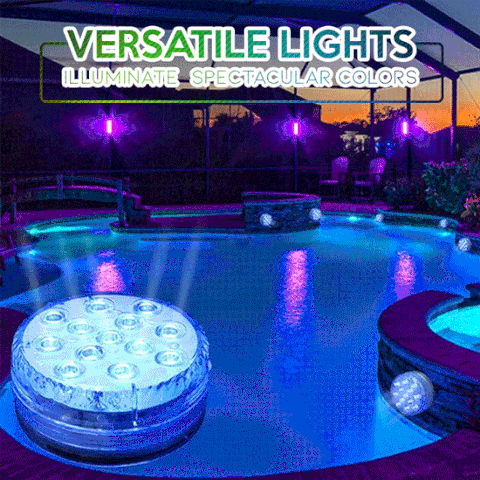 With 16 vibrant solid colors and 4 exciting color-changing shows, LED Pool Lights lets you compose the perfect theme for any occasion.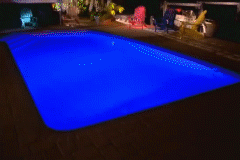 Features
CREATE ATMOSPHERE: The multi-color led light can be turned on or off by remote control, using submersible led lights as decor lights can create a sweet atmosphere when you are partying with your friends.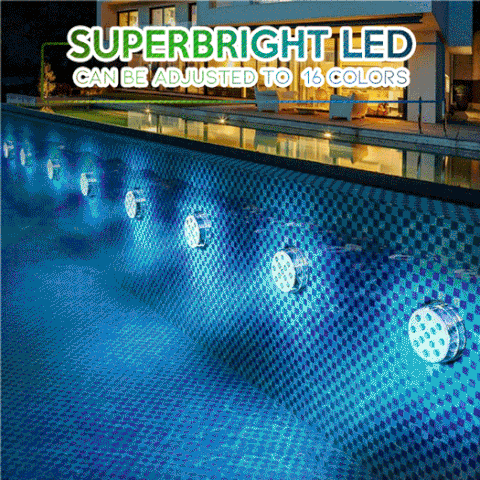 MULTI-FUNCTION: This scene lights suitable for Vase Base, Wedding, Pond, Aquarium, Fish Tank light, Pool, Fountain, Centerpiece, Halloween, Christmas, Party, Home and other occasions.
WATERPROOF: 10 Super Bright LED lights that can be submerged in water. Can be adjusted to 16 kind of colors: red, green, blue, white, yellow, purple and other colors and decorative lighting.
MULTI-MODE: You can change to RGB lights with the 24 key remote adjusted to 16 different static modes, 4 dynamic color changing modes.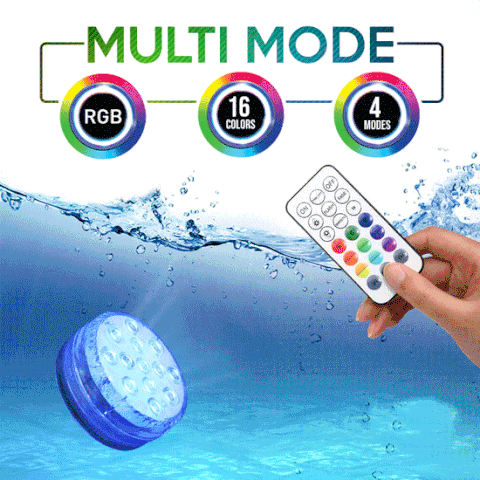 BATTERY POWERED: This Underwater LED Light Powered by three AAA batteries, it will run from 10-12 hours. Bright lights use 3 AAA batteries ( The batteries are not included ).
Specifications
Package Included
1x Pool Light, 1x Wireless Remote Control, 2x Magnets, 2x Suction Cups