💀💀💀Our capture all the fun of this traditional American wind decoration. Kinetic motion and whimsical art for your garden landscape!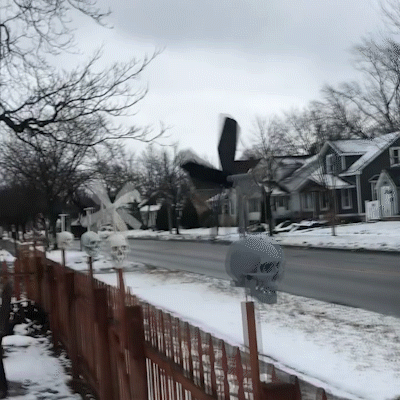 The jaw opens and closes as the blades turn in the wind. Will be sure to draw attention to your yard, garden or patio. This spinner could make a great way to make your Halloween display really stand out.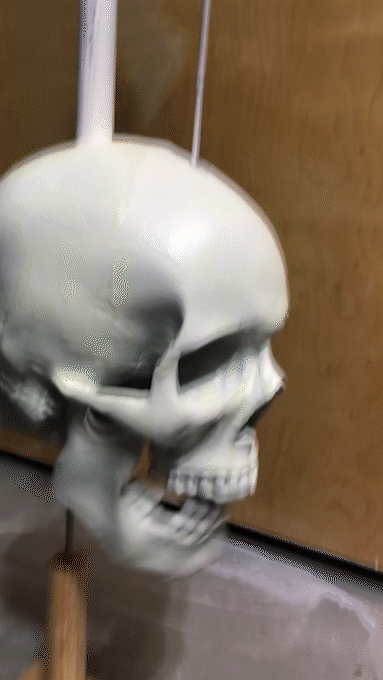 Bring fun and art form to your yard or garden with our whimsical skull Whirligig. Ideal for decoration of gardens, flower beds, terraces. She will add a dramatic emphasis to your Halloween decor that no one else will have.
Highlights:
Handmade.
High quality, environmentally friendly materials.
Easily installs in less than 1 minute!!
3 protective coatings, water and corrosion resistant for years.
Skull size: 7" x 6" x 5"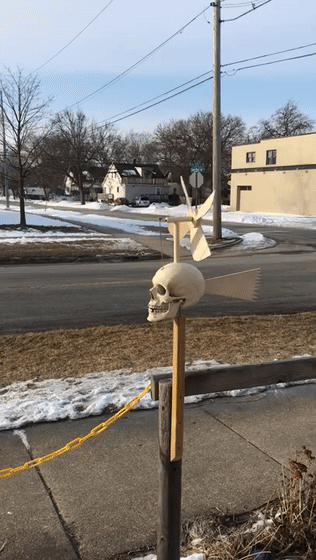 We can only offer basic styles at the moment, you can DIY your own special Skull.
Since whirligig needs to be placed outdoors for a long time, in order to prolong its service life, it is recommended that you choose a UV-protective paint when you buy it, so that Whirligig can keep its color as new for a long time!