NO MORE TRYING TO FIND THE RIGHT SOCKET SIZE!
Replacing Sockets Has Never Been So Easy!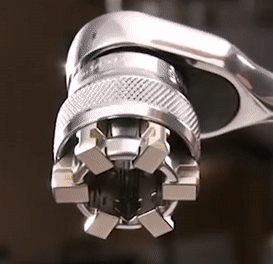 This Wrench was professionally designed to function much like traditional sockets but in a single convenient tool. Unlike restrictive pin-type sockets, it easily handles high torques, firmly and properly gripping any nuts and bolts within its continuously adjustable size range.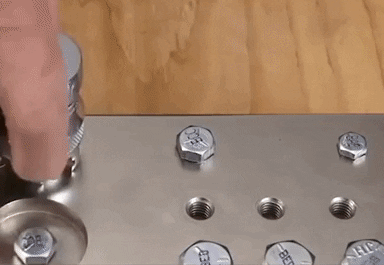 FEATURES
Grips and removes damaged, rounded-off and rusty nuts and bolts with ease.
Fits Sockets From 3/8" to 3/4" And 10 to 19 mm
Tightly grips nuts and bolts for easy, one-handed operation.
Handles much higher loads than other adjustable tools.
Maintains even an equal force on all sides of fastener preventing rounded corners.
Fits any standard 3/8" drive wrench.
SPEZIFICATION
PACKAGE INCLUDED
1* Multifunctional wrench