Light Up In The Darkness! Solar-Powered And Super Easy to Install!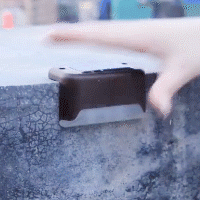 Imagine, effortlessly lighting outside your home every night by harnessing the power of the sun.
The Outdoor Solar Waterproof Railing LED Lights recharge by sunlight each day, turn on automatically each night, and provide beautiful lighting wherever you need it.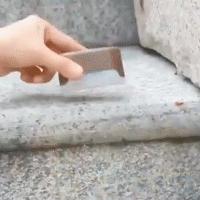 FEATURES
Light where you need it. Stay safe, avoid trips and falls, and enjoy your outdoor spaces at night. Place these wireless lights wherever you need illumination. It is perfect for landscape, accent, and decorative lighting.
Solar powered and automatic. Don't worry about turning lights on and off. Automated with built-in dusk till dawn sensor ON-OFF switch. 1 day of sunshine provides 6-8 hours of light at night. The advanced monocrystalline solar panels on each lamp charge a 1.2v 400mAh Ni-MH AA rechargeable battery.
Durable and built tough. Designed by real home owners for real life. Industrial grade ABS plastic with UV fade protection. Hardened tempered glass protect solar panels. It's weatherproof. LEDs last 100,000 hours.
DIY installation. Super easy to install. Mount along the edge of any flat surface such as stair, rail, walkway, path, etc. No need for messy wires to connect to your home's power. No need for the cost and headache of professional installation.
SPECIFICATIONS
Material: ABS + PC
Solar Panels: 2V 40mA Amorphous Silicon
Lighting Color: Warm
Charging Time: 6-8 hours of direct sunlight
Size: 3.7 X 2.8 X 7.7 (cm)
Colors: Brown, White, Black
PACKAGE INCLUDES
4 x Outdoor Solar Waterproof Railing LED Lights
8 x Screws
4 x 3M Adhesive Sticker
4 x 1.2v 400mAh Ni-MH AA Rechargeable Battery