Fashionable men's chinos
Stylish yet COMFORTABLE. Who doesn't want to look STYLE but comfortable? These pants are made from cotton and well sewn to keep you comfortable in these neat Chino™ pants. Due to the stretch in the waist, the trousers always fit well and do not suddenly fall down.
Choose the color you like the most:
✅ Comfortable: Chino pants are super comfortable. The trousers have a slight amount of stretch. For every movement!
✅ Stylish: Chino pants are timeless. They can be worn at any event or just at home. They are stylish pants.
✅ Cotton: The pants are made of 100% high-quality cotton. Durable trousers.
✅ In many colors: Chino have many colors. Goes with all outfits.
One pant color probably won't go with all outfits. So if you can't decide, it's never wrong to choose another color. This way you can decide which pants to wear on the same day: COMFORTABLE and STYLE.
This way you will look and feel stylish every day.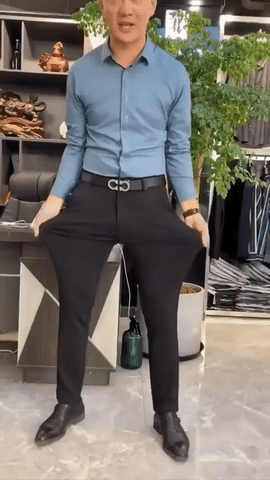 Size Chart:
Pants waist is micro-elastic strength, your actual waist is very important.



With good pants you can get through the day!