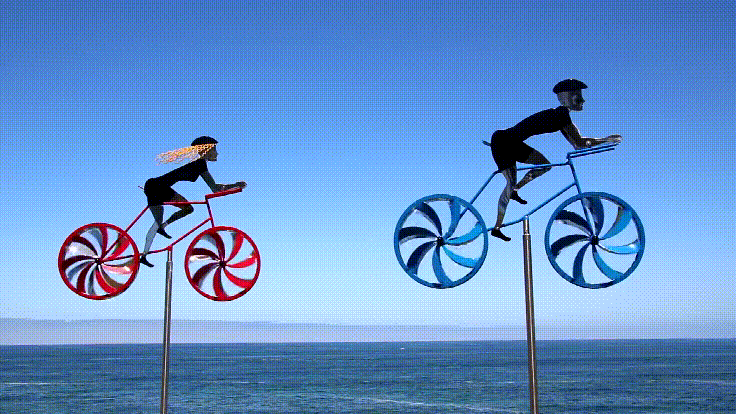 These Kinetic Bicycle Sculptures are made of high-quality 100% metal,providing stunning effects when spinning in the wind,and it looks like a riding biker,which is beautiful and vivid.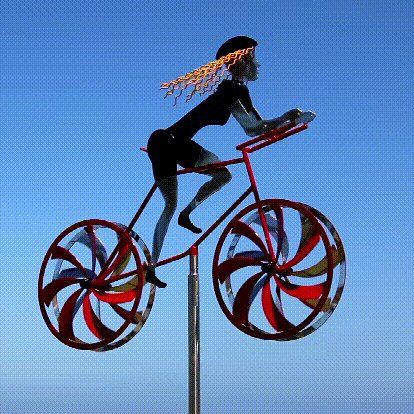 Windmill spinners has 7 blades for each tire. Dual ball bearing movement, 360 Degree rotation, can rotate even in the breeze, no noise.And spinners inside bike's wheels are multicolored for a fun rainbow look.
These Bicycle Sculptures are an awesome gift for anyone who loves cycling and very suitable for any style of home decoration, which is also a very good artwork in the yard.
Handmade
Assembly can be carried out without the use of tools,and the plunger can be easily inserted into the soil or turf.
Materials: Stainless steel, polished & powder-coated.
Size: 30*28cm. wheels, displayed atop pole