EFFICIENT & FUN BRUSHING


• No more anger when your child has to brush his or her teeth
• Perfect for children who don't like to brush their teeth
• 360 ° brushing: brushes the inside, outside and surface of the teeth at the same time
• Efficient, easy and fun
• Ergonomic & hygienic shape
• Ideal for 2-6 years old and 6-10 years old
• Promotes learning of oral hygiene
• Develop good brushing habits
• Can be used with all toothpastes
• Innovative manual toothbrush
• The perfect gift
• Children love it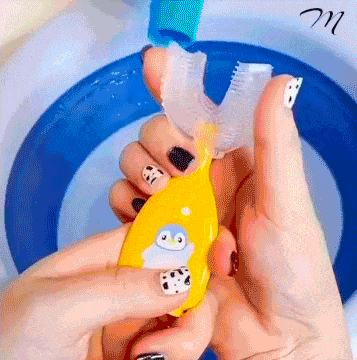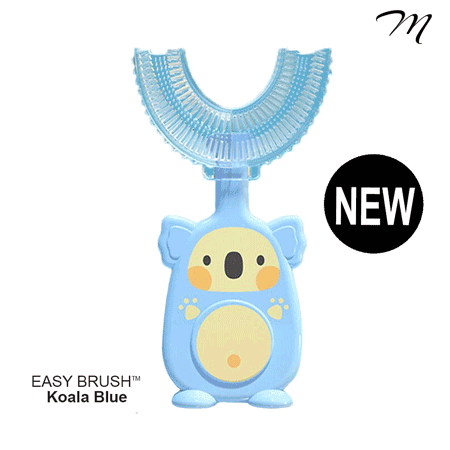 360° CLEANING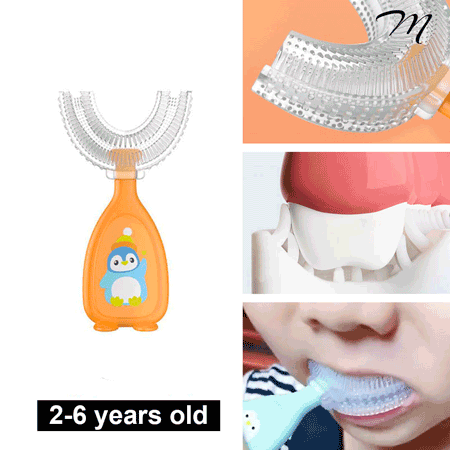 It is important to take good brushing habits from an early age to avoid the appearance of cavities. The EASY BRUSH™ cleans all of your child's teeth in an effective and fun way, at 360°!

Its innovative ergonomic U shape has been specially designed to gently clean your toddler's teeth and gums.
Its soft bristles, made of flexible silicone, provide effective brushing that respects your child's growing mouth and teeth.
The handle of the EASY BRUSH™ provides a good grip for your child who can easily and safely take pleasure in brushing his teeth. For even more hygiene, its feet allow you to stand upright at the edge of the sink after use.
• Age : 2-6 years / 6-10 years old
• Material : flexible food grade silicone, non-toxic
To be used under the supervision of an adult.