Entertain Your Children For Hours!
Maximum Fun For Hours: Entertain friends or family for hours with the Blowup Bowling Ball Game! Play with the oversized two and a half feet inflatable bowling pins by throwing, rolling, or kicking the oversized inflatable bowling ball into the bowling pins.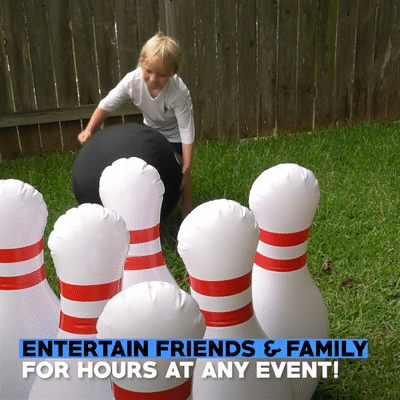 Easy To Use: The weighted bowling pins will stay down when knocked over during play and are easy to reset for the next round. You can set these giant inflatable pins up almost anywhere, inside or out.

Fun For All Ages: Adults and kids will love playing this game at indoor parties, backyard barbecues, the beach, or anywhere! Our Blowup Bowling Ball Game includes six inflatable bowling pins, an inflatable bowling ball, and a stretchy bowling ball cover.