☆☆☆☆☆ WELCOME TO THE STORE!
These artisan birdhouses come a 1 1/4 inch hole size on the handmade pottery plate on the fronts. This prevents squirrels from chewing hole opening bigger and also keeps larger birds from destroying the fronts. They are ideal for Chickadees, Wrens, Nuthatches and other small song birds.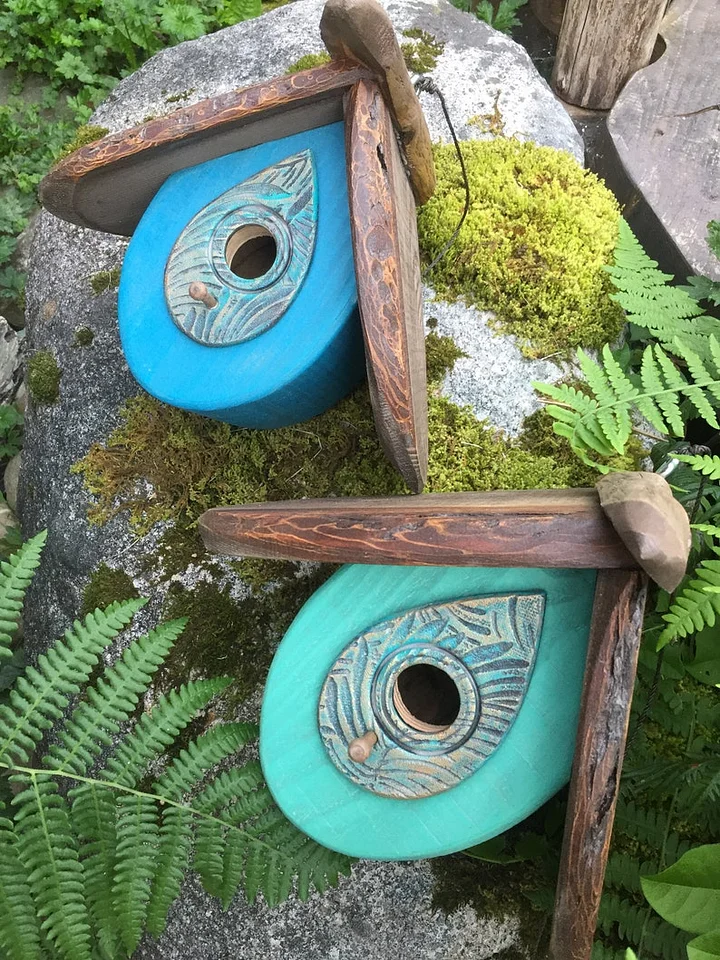 They come with a sturdy hook loop on top you can wrap around a tree branch or hook on building. The tar coated nylon cord is rated for 500lbs.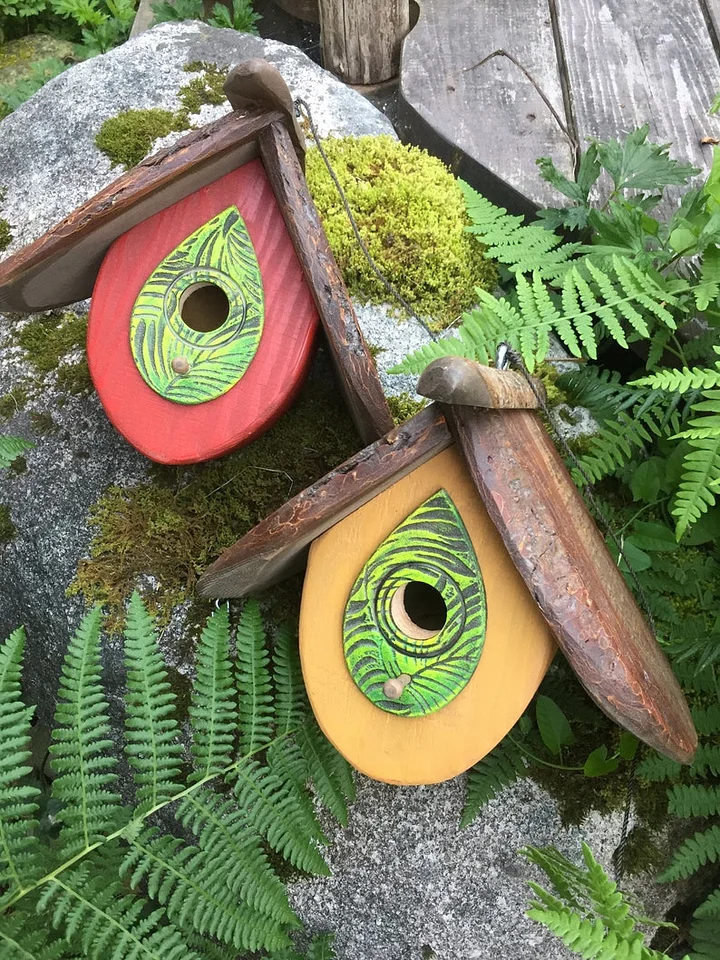 They are painted with exterior grade acrylics and clear coated with exterior water based Varathane.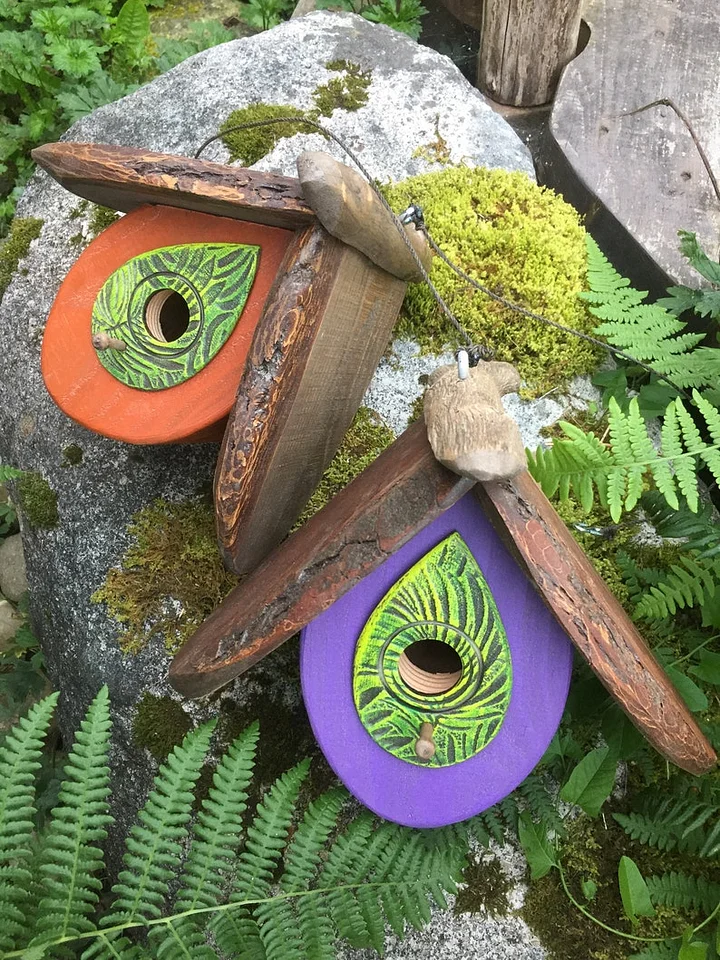 Handmade
The houses have a 4.5 x 6 inch pod and an 8.3inch roof.