If you are looking for an egg storage box, then this egg storage box is the best choice for you!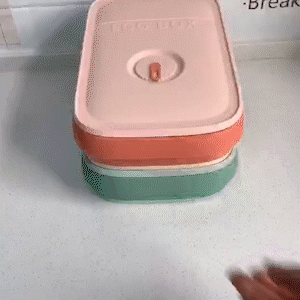 MAIN FEATURES
Design of the drawers
The egg storage box with unique drawer design pulls out smoothly, not only practical but also dustproof and moistureproof.
High capacity
Our new drawer type egg storage box one layer can put 18-20 eggs can solve your storage problem.
Anti-crush collision
Long grooves conform to the shape of the egg and prevent the egg from rolling and colliding causing it to break.
space saving
The egg storage box can be stored stackable, neat and beautiful, save space, keep the refrigerator organized and clean
Breathable hole design
Cavity design on both sides of the egg storage box, prevent eggs from spoiling due to hot flash.
intake fresh
The egg storage box with freshness sign chart, can remind you the freshness of the eggs.
SPECIFICATIONS:
Material: PP
Product weight: 440 g
Product size: 32*21*7.8cm
Color: White/Pink/Green/Blue