Such An Amazing Lighter!
It's just like a crocodile lying on your lighter and keep guard your lighter, when you want use it, the flame come out from the crocodile mouth,very interesting.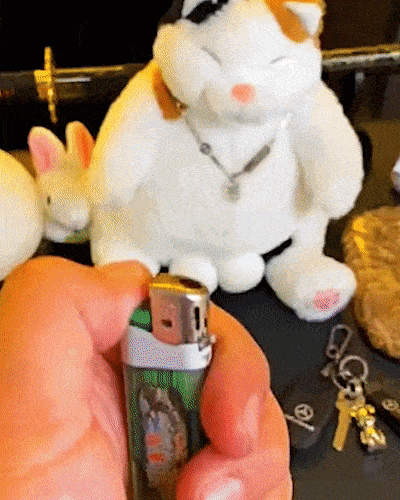 Luminous design, you will stand out in the crowd.
Double Flame Design
wind-proof direct jet blue fire-Open the head cover, press the switch to directly hit the flame, and the fire will be fierce and windproof.Switch to open flame- Press the ignition switch to go straight into the blue flame and it will come out, release the switch and the flame becomes an open flame.
Windproof Design, very practical and portable
Fashionable and utility design, perfect for cigars/cigarettes, hiking, camping, BBQ and more.
c