Save time and energy. Keep your garden trees neat and tidy with this
Use the pruner to cut out extra branches that stick out like a sore thumb. It will be able to cut grafting stocks from 5mm up to 1.4cm diameter, so you will have a large scale for your nursery grafting.
It is recommended to use with our grafting tape, which can improve the survival rate of plants.
Clone And Prune Fruit Trees With Ease Using Just One Tool!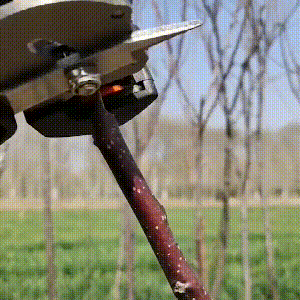 Features:
Our Professional Garden Grafting Tool will bring your grafting experience to the next level. This tool is different from traditional grafting tools, it does pruning and grafting at the same time, easy to use and more efficient. This tool allows you to quickly create omega/V/U style grafts with its precise, sharp blade.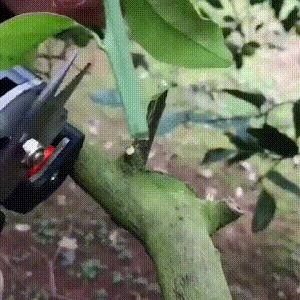 Suitable Diameter- Able to cut grafting plants' twig in 3/16"~17/32" diameter. The cuts of two stems will fit together perfectly for maximum cambium contact, significantly improving the survival rate.
Handles are made from ABS plastic, the rest part and blades are made from high carbon steel, chrome treated fo

r durable sharp.
How to use:
Package Includes:
1 x Professional Garden Grafting Tool Kit
or 1 x Grafting Tape