Make clean, accurate and smooth cutting holes!
Chamfer Countersink Bit is simple, all-purpose tools made of Cobalt that provide flawless countersinking and deburring. Chatter-free cutting action requires minimal power. The micro-smooth CNC precision ground construction produces clean, smooth cutting without smearing on a variety of materials.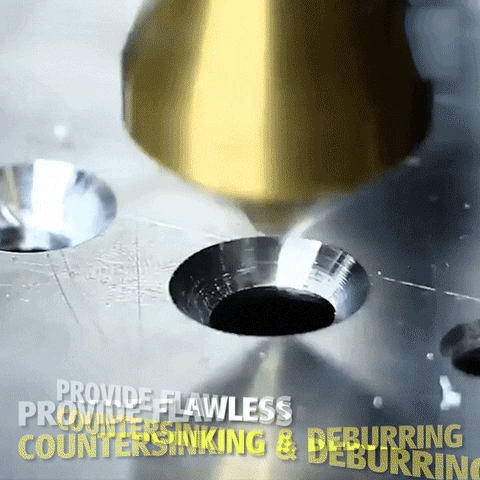 The tool especially excels in countersinking or deburring holes in aluminum, plastics, and other nonmetallic. Cobalt steel tools are similar to high-speed steel, but with more cobalt for improved performance when cutting harder metals such as stainless steel or nickel alloys.
Uncoated tools feature just the base substrate without any additional treatment or coatings and are suitable for a wide range of applications. Round shanks allow use with a wide variety of tool holding systems. When running in a counterclockwise direction (right-hand cut) spiral fluted tools evacuate chips up and out of the cut to reduce clogging. 82-degree angle.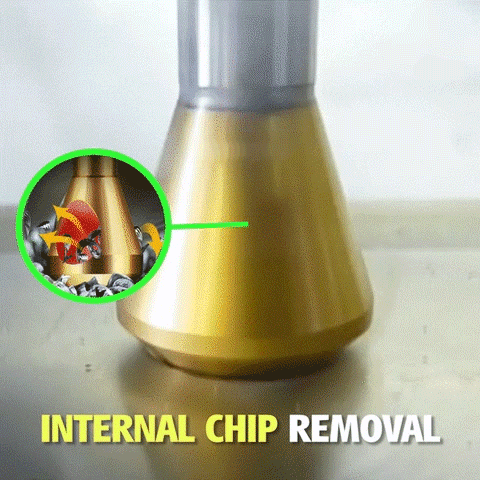 Size:
The drill bits can drill hole size (four types):
0.08'-0.19' (2mm-5mm)
0.19'-0.39' (5mm-10mm)
0.39'-0.59' (10mm-15mm)
0.59'-0.79' (15mm-20mm)
Fit:
This 4 pieces Countersink and Deburring Tool is ideal for cutting through metal, stainless steel, wood, and plastic quickly and easily.
Material:
High-speed steel 4241. It cuts cleanly and smoothly without chattering or tear-out, using both drill press and handheld drills.
Design:
Inside chip removal design makes cutting much faster, cleaner, and quieter. Round shanks allow use with a wide variety of tool holding systems.
Applications
Includes:
1 x Countersink Deburring Drill Bit