If you feel stressed or having trouble staying focused, you need to know about Calm Cycle!
Because this toy was developed to act directly on the nervous and cognitive system through sensory stimuli of touch and hearing.
With Calm Cycle in hand, you need just a few minutes a day to relieve stress and anxiety.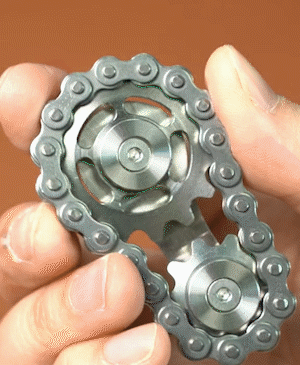 Calm Cycle can be used during work, studies or moments of rest as it will improve your state of attention and concentration.
Therapists from all over the world recommend toys to occupy the hands and discharge energies relieving anxiety as a healthy and effective way to control stress levels.
Built entirely in stainless steel, its parts are machined with high precision and its silent bearings ensure a smooth and pleasant experience.