Give yourself or your family a good cleaning brush to make cleaning a pleasure after enjoying the perfect food.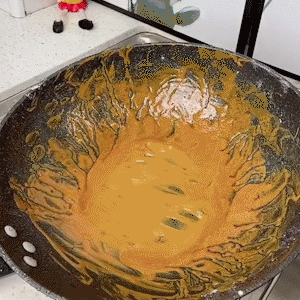 ▶ Powerful cleaning power
Made of high-quality Nano TPR, hundreds of soft bristles can produce rich and dense foam, and the sturdy and flexible silicone bristles can effectively clean even the most inaccessible places.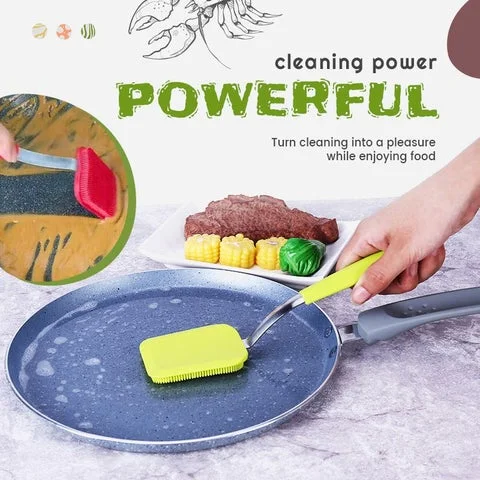 ▶ Health and safety
The soft silicone bristles are environmentally friendly and without leaving any harmful residues on the kitchenware. It does not scratch, absorb residue, has an unpleasant odor, and accumulate bacteria.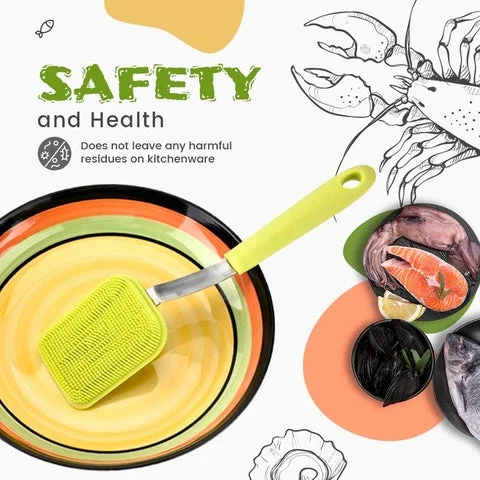 ▶ Easy to keep clean
Just soak in boiling water for a few seconds to rinse off. It dries quickly and naturally in the air without mold.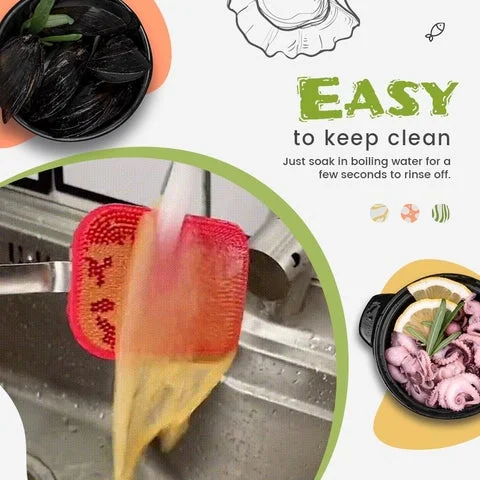 ▶ Comfortable to use
Unique brush head design, non-slip massage handle, durable, and easy to rinse. It can be hung anywhere, saving space.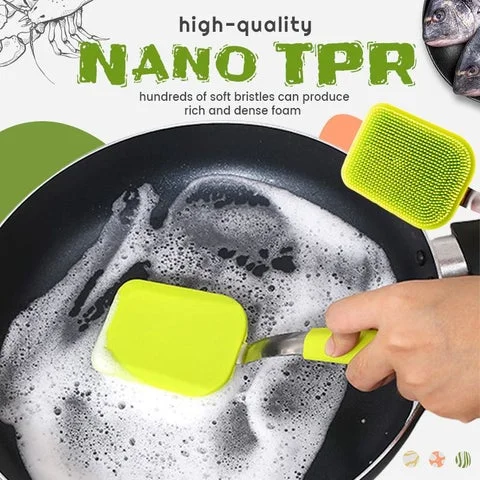 ▶ Multifunction
The long & soft silicone bristles can easily scrub the dishes. It is very suitable for cleaning non-stick cookware, such as pans, pots, plates, or other flat surfaces. And bathtub scrubbers and dishwashers.
Why choose a Silicone cleaning brush?
Have you found that your beautiful and clean kitchenware has been ruined by ugly scratches? Have you been sick of endless rinsing soapy water and foam off from dishcloth during dishwashing?
If so, you can use the Silicone cleaning brush for cleaning tasks. These scrubbers feature flexible & soft silicone bristles and non-water absorbent.
They are perfect for cleaning tasks where you want to gently wipe away dirt without leaving any scratches, scratches, or injuries.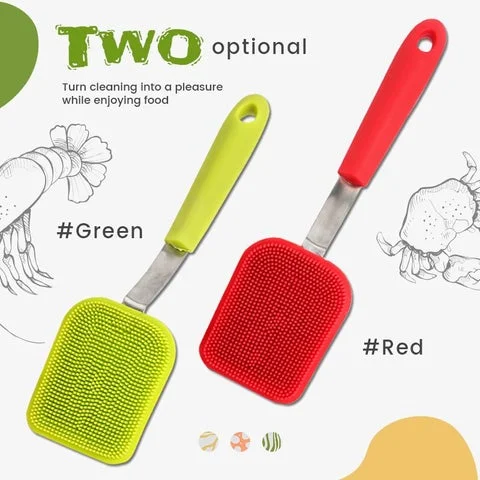 Specifications:
Material: Silicone +430 stainless steel
Size: 8cm *6cm *1.7 cm / total length 23cm
Color: Green, Red
Handle thickness: 17.56 mm
NOTICE:
1. Due to the light difference, the color may be slightly different.
2. Please allow slight differences due to manual measuremen.