This kitchen cutting board has unique features such as a cutting board, a washing tub with a built-in drain, a dryer, a basket for vegetables and fruits.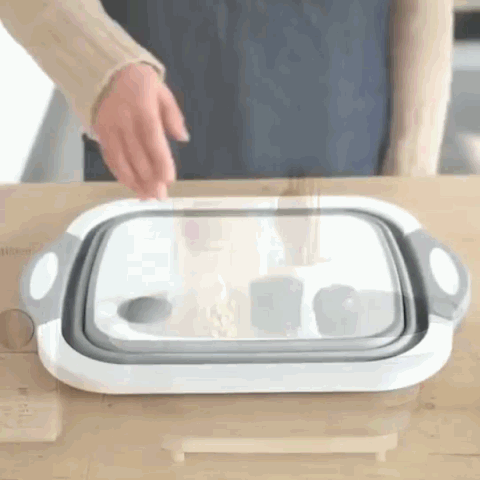 The product is equipped with an integrated cap and strainer, just press the cap to drain or strain the water. The contoured ergonomic handles and light weight allow the bathtub to stand above the sink and stand on its own, and also make it easier to pick up and carry. Stain resistance for easy and convenient cleaning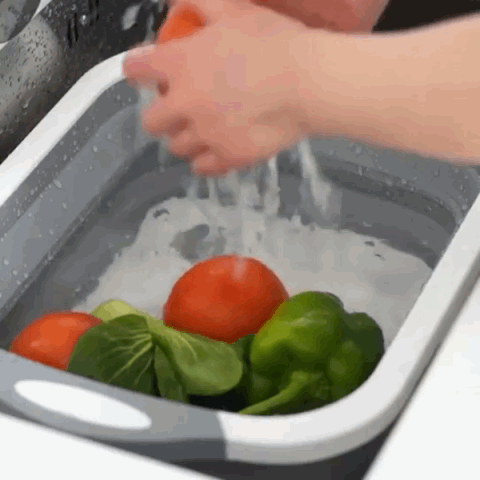 Ideal solution for small kitchens and crowded cabinets. This innovative product is designed for easy storage and transport, and can be expanded and folded up to 1/3 of its original size for compact storage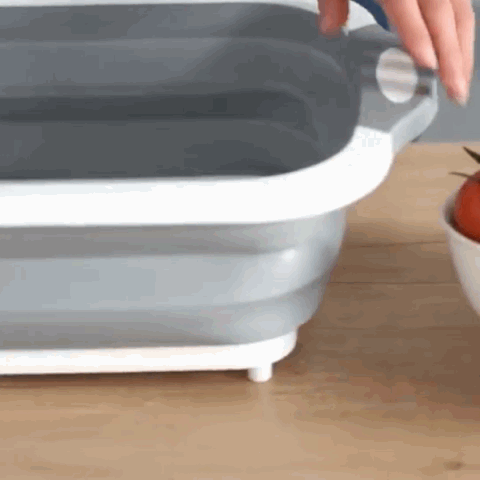 Made of first-class PP + TPR material, without BPA , extremely durable, resistant to odors, resistant to stains to maintain hygiene, does not deform.