●Contains a gorgeous matching smaller removable bag.
●Comes with a matching detachable shoulder strap.
●Perfect for shopping in style and everyday use.
Let's be honest, no matter how many chic bags you own, day-to-day, the bag you reach for most often is a

sturdy leather tote

. It's the unsung heroine of our bag collection. It's not trying to get the glamorous attention but it is actually

the most user-friendly bag

you'll own. With a busy life and career, everyone needs a leather tote to just dump all your daily essentials into.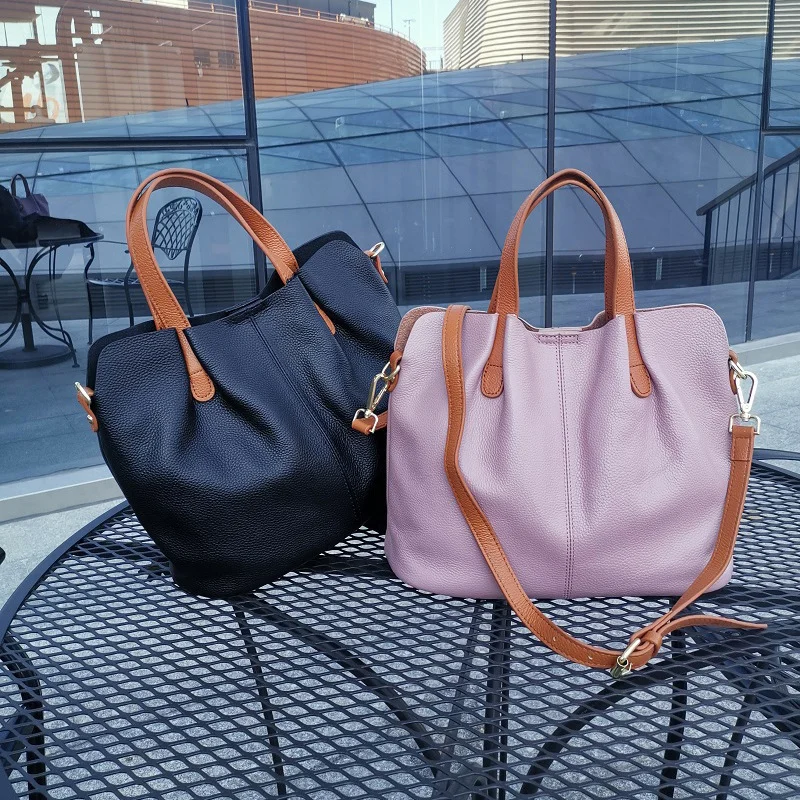 Question: What is my guarantee I will get my purchase?
e provide a 30-day money-back guarantee, through the Paypal platform you can achieve easy refunds.